Dormeo Octaspring boss John Bramm reveals how his company made their innovative new mattress spring to success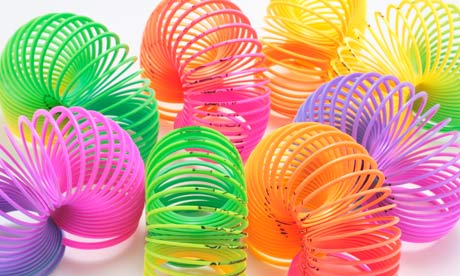 Make sure all the elements of your business are able to cope before your new product springs onto the market. Photograph: Alamy
Launching a new product always needs careful consideration. However, when launching in a particularly saturated market, your product not only needs to be up to scratch but the other elements of your business must be able to cope too. Last year, when we launched premium mattress brand Dormeo Octaspring, this was an issue we had to face from the get-go. We had a highly successful 2012 – but finding the solution was neither easy nor immediate.
We were lucky that our product offering was new and exciting, as this made it easier when speaking to retailers. For years, mattresses have been made with either metal springs or memory foam; we revolutionised this by creating memory foam springs.
We found it important to be confident that our product was market ready before speaking to stockists. To feel confident in working with us, retailers needed to see more of our business processes and proof that we could cope with demand and delivery. Your product may be great, but if retailers are unsure that you have the business function and personnel to deliver their orders, they will be unlikely to work with you. Since launching last year we have secured a total of 280 stockists across the UK, and this was achieved through the combination of forward planning and having a strong product.
Another key to success is getting the product in front of as many people as possible. Showing at trade shows, sharing samples with journalists, or those well known in the industry, will heighten brand awareness and open up dialogue with new customers.
Naturally, when a consumer is looking to purchase a new item, they will only select products from brands that they are already aware of. While people do impulse buy, those long-term investment buys are often well thought out. It's therefore imperative that they know of you to ensure that your product is part of the initial selection process. While exposure isn't an exact science in terms of sales and driving footfall to shop floors, it's extremely powerful, and should be part of a brand's wider strategy.
Product aside, we also thought carefully about how we marketed the brand. Dormeo Octaspring is a modern company, which helped us to stand out in a category that's slow to embrace modern realities. Therefore, our company ethos of offering innovation in our product also had to work across our marketing platforms. We've been quick to embrace digital technologies, and have invested heavily in both digital and social media channels – it's imperative to recognise the importance of social media, or as we call it "social influence"; engaging in conversations your customers are having goes a long way in building brand loyalty and trust. We have found that using online platforms has been one of the most cost-effective and influential ways to engage with potential clients.
Honesty and realism are also key when speaking to both B2B and B2C clients. We were quick to realise the monumental shift in consumer purchasing power, that long gone are the days where what the brand says goes, so we put our customer interest at the heart of everything we do. We have made it company policy to refund the difference if an item can be purchased for a cheaper price from another stockist, even if a customer was not aware a discount was on offer. Successful brands build customer loyalty by looking after the client. It's not always about making a fast buck.
Although we have had an extremely successful year, it hasn't all been plain sailing. There have been a lot of barriers to overcome, and equally, a lot of lessons learned. From finding UK specific distribution partners to wholly owning the business and implementing the brand's philosophy to make it a success, it has been a rollercoaster journey. And we are still at the very beginning. It was only by following the advice I have shared with you that we have been able to make the most of having a fantastic product in a heavily saturated market.
John Bramm is managing director of Dormeo Octaspring
Via Guardian Small Business Network